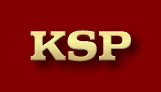 BY ENTERING KEVIN'S STUDENT PAGES YOU WILL BE AGREEING TO THE FOLLOWING:
1. ALL MATERIAL ON THIS SITE IS NOT TO BE PLAGIARIZED OR USED FOR ANY PURPOSE OTHER THAN PERSONAL REFERENCE.
2. YOU ARE AWARE THAT PROFESSORS AND OTHERS IN RELATED FIELDS WILL BE PERUSING THIS SITE.
3. ALL RESPONSIBILITY WILL FALL TO THE INDIVIDUAL VIOLATING THIS AGREEMENT AND/OR EXISTING COPYRIGHT LAWS.
I am sorry for this rudeness but I will not tolerate plagiarism. I have worked very hard on this material and I know that most who visit my site will have no ill intent. However, I must also address the unfortunate few who would misuse this material. And now that that ugly little doo-dah is out of the way...
IF YOU AGREE AND WOULD LIKE TO PROCEED, PLEASE ENTER HERE